It's a place they call The Outback
And we're never far apart
For the Outback's not a place at all
It's the beating of my heart.


– L.B. Watts, 'The Outback'
Read entire poem

Download poem audio MP3

...............................................
.. Intrinsically Australian
Leighton B. Watts - Australian singer, songwriter and poet - has racked up an impressive array of accolades over the years, especially in the USA where he lived and worked for more than ten years.
Now back in Australia, Leighton revels in touring the countryside, sharing his magic with bushies, townies and city-folk alike. Simply put, he is a festival performer 'extraordinaire' with a style that is intrinsically Australian.
With his heart in the Outback and a baritone as rich and authentic as the leather on his RM Williams boots, Leighton B. Watts writes and sings about Australia - the desert spaces, the rivers, the towns, and the colourful characters who become indelibly marked on our memories. He is a unique and powerful performer, committed to a heartfelt brand of original Australian music and storytelling.

In July 2011 Leighton performed as "Dr Bob" in the Sydney stage production of Bill W. and Dr. Bob, a compelling play exploring the relationship between the two founders of Alcoholics Anonymous and the redemptive power that drives alcoholism recovery. View video excerpt ...
"Yesterday 4": In this moving short film Leighton stars as a middle-aged man in the early stages of Alzheimer's Disease. View film ...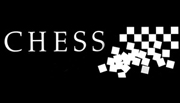 In May 2008 Leighton stared as "Alexander Molokov" in Chess The Musical at Sydney's Theatre Royal featuring a cast of 29 and a full 25-piece orchestra. View video excerpt ...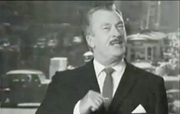 Leighton has also appeared in a wide variety of television advertisements and promotional campaigns over the years, just some of which are included on this showreel. View showreel ...

............................................................................................................
The Year of the Outback
The Outback by Leighton B. Watts was selected as the official poem for the Year of the Outback 2006. "We do not define 'Outback' geographically. It is a word that symbolises the national spirit," said Chairman and Founder, Bruce Campbell AM MBE. "Leighton B. Watts' poem The Outback captures this feeling ideally.... Bush poetry holds a very special place in Australian life and culture."